News
Outstanding reviews from Aldeburgh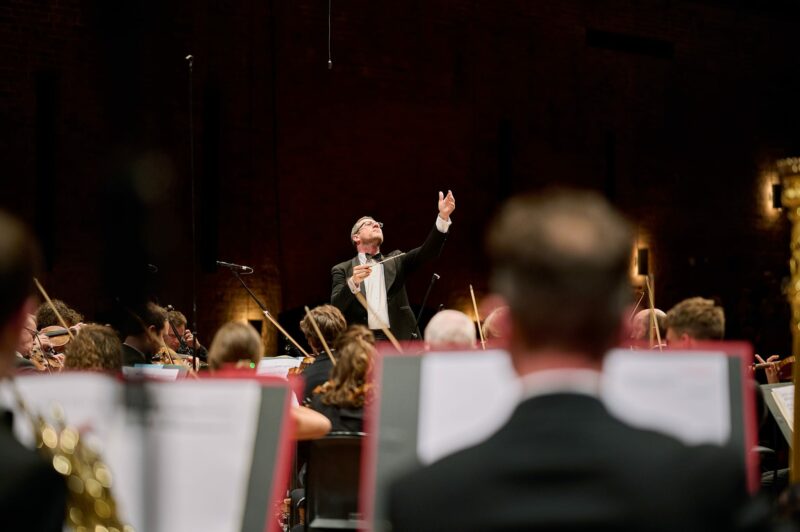 Sinfonia of London's two packed-out concerts at the 2023 Aldeburgh Festival have received outstanding critical reviews.
Writing in The Guardian, Fiona Maddocks described how 'Wilson's concerts were structured around two orchestral monuments, Rachmaninov's Symphonic Dances and Elgar's Symphony No 2. Each showed the dazzling quality of this orchestra. The strings have a solid, powerful energy, each player bobbing up from their seat with exhilaration as they play, bows lifted high. At one point in the Rachmaninov, the violas roared with the force of an advancing cyclone. The lyricism and individuality of the woodwind, the potency of the brass, the commitment of every player, combine to make this orchestra one of the best ensembles anywhere, with Wilson the catalyst. The cheers in the Maltings were noisy.'
For The ArtsDesk, Boyd Tomkin said that 'You don't expect to visit the Britten-Pears shrine in Suffolk and come back raving about Edward Elgar. Yes, Elgar. On Sunday evening, John Wilson and his Sinfonia of London brought the composer's Second Symphony to Snape Maltings… With transformative daring and dash, they made it sound like a work that even the Aldeburgh Festival's founder-saint himself might have appreciated. (Benjamin Britten once confessed himself "absolutely incapable of enjoying Elgar for more than two minutes".) Indeed, the middle weekend of this year's festival – which the Sinfonia graced with two typically exhilarating performances – saw a variety of beloved works re-imagined and re-positioned.'
The two Aldeburgh Festival concerts with John Wilson will available to stream on Marquee TV from 8 July and 16 July respectively.