Recordings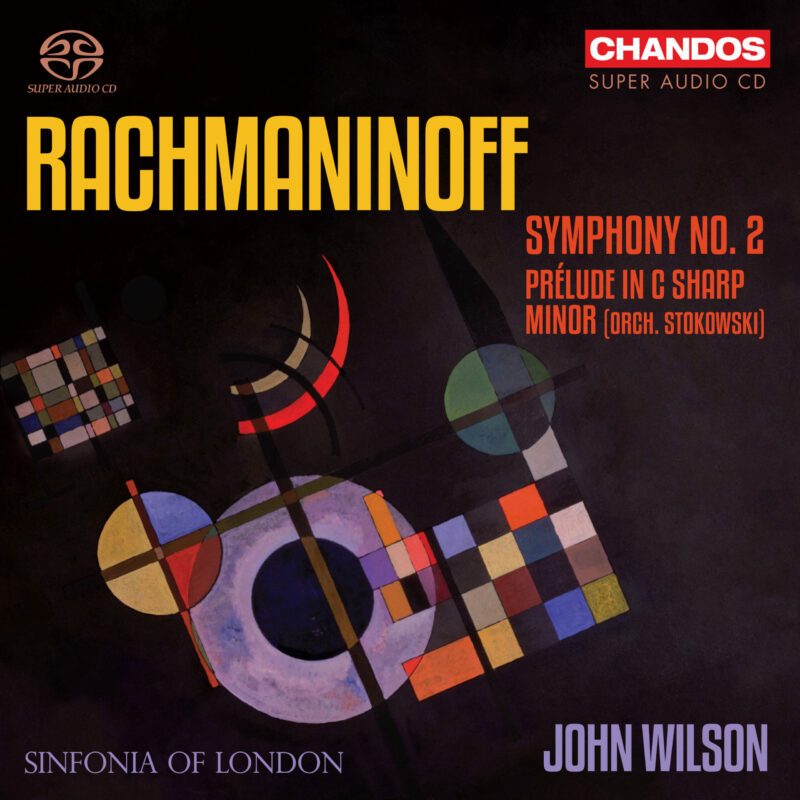 Rachmaninoff Symphony No.2
The second album in the Rachmaninoff series from Sinfonia of London and John Wilson, the Second Symphony was mostly composed in Dresden – where Rachmaninoff was escaping the political and professional pressures of Russia – in 1906 – 07. An hour's worth of music, the symphony is one of his largest works after the operas, and is widely viewed as one of his greatest works. It was possibly of some significance to the composer, following the less than auspicious début of his First Symphony (which he withdrew after the première). First performed in St Petersburg and Moscow, conducted by the composer, the Second Symphony was an immediate success with audiences and critics alike, and remains a mainstay of the orchestral repertoire to this day. Rachmaninoff dedicated the score to his teacher Sergei Taneyev, who was a pupil of Tchaikovsky.
Rachmaninoff composed the Prélude in C sharp minor in 1892, originally for piano, at the beginning of his career. Stokowski's orchestration, performed here, whilst not the only one in existence, is certainly the best known and arguably the most successful.
The album is recorded in Surround Sound and is available as a hybrid SACD, and in spatial audio.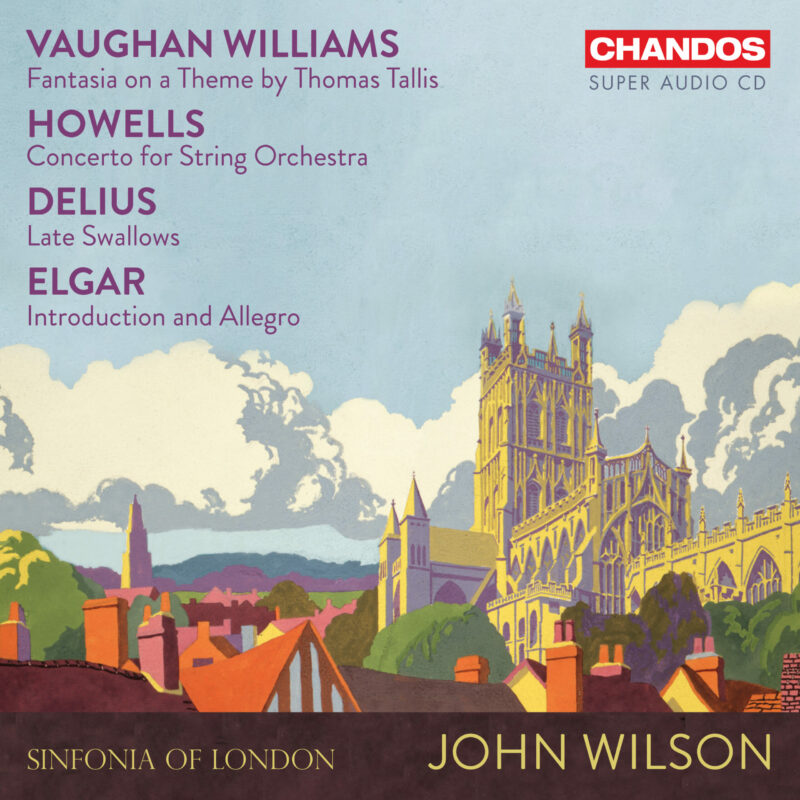 Vaughan Williams, Howells, Delius, Elgar
This next keenly anticipated album from Sinfonia of London and John Wilson features two of the greatest British works for string orchestra: Ralph Vaughan Williams's Fantasia on a Theme by Thomas Tallis, and Sir Edward Elgar's Introduction and Allegro.
Elgar's ground-breaking work, commissioned for the newly formed London Symphony Orchestra and premièred in 1905, is inspired by the baroque concerto grosso, and features a solo string quartet contrasted with the full symphonic string section. These orchestral forces were also adopted by Herbert Howells in his Concerto for String Orchestra, from 1938.
Delius's Late Swallows is the only piece not originally composed for string orchestra; it was arranged (from the slow movement of Delius's String Quartet) by his amanuensis, Eric Fenby.
Recorded in Surround Sound and available as a Hybrid SACD, and digitally in Spatial Audio.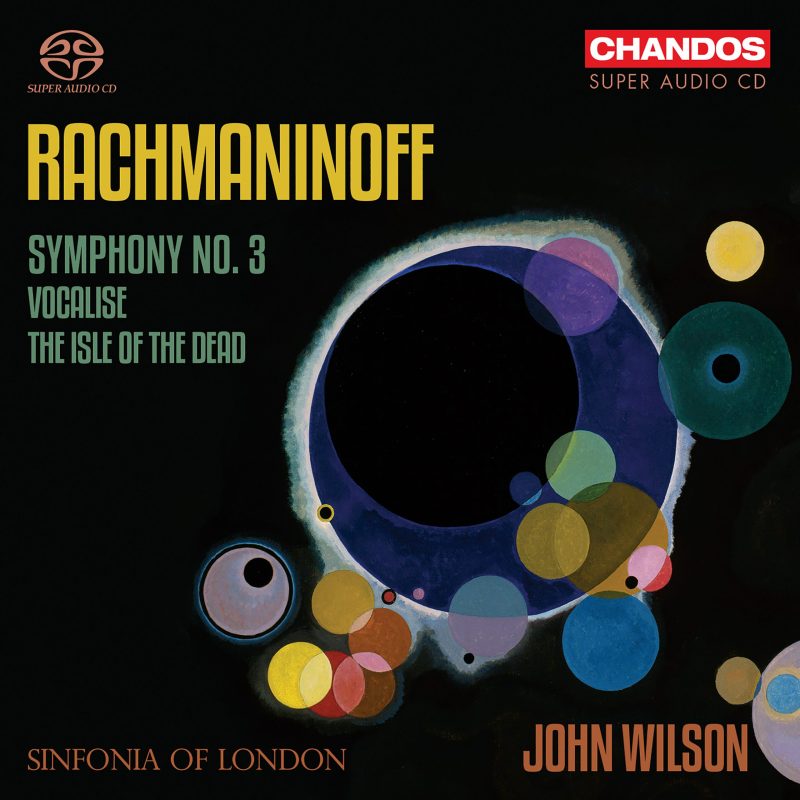 Rachmaninoff – Symphony No.3
The first release in the Sinfonia of London Rachmaninoff series opens with the tone poem The Isle of the Dead. Composed in Dresden in 1908 – 09, it was inspired by the 1880 painting of that name by the Swiss symbolist artist Arnold Böcklin. The painting depicts a ferryman rowing a coffin towards the Isle of the Dead, and Rachmaninoff, who sets an unusual five beats to the bar, captures the atmosphere and the motion of oars in the water in the most extraordinary detail.
Dedicated to the outstanding Ukrainian-born coloratura soprano Antonina Vasilyevna Nezhdanova, the much-loved Vocalise was first performed, by her with the composer, in January 1916. After creating a version with orchestral accompaniment, Rachmaninoff then produced the version heard here, for orchestra alone.
Following the Russian revolution and his exile to the USA, the compositional output of Rachmaninoff declined dramatically. He toured extensively, in great demand both as a virtuoso performer and as a conductor, but struggled to incorporate 'modern music' into his compositional style. But in the mid 1930s he acquired a holiday villa in Lucerne, and surprised the world with the Third Symphony.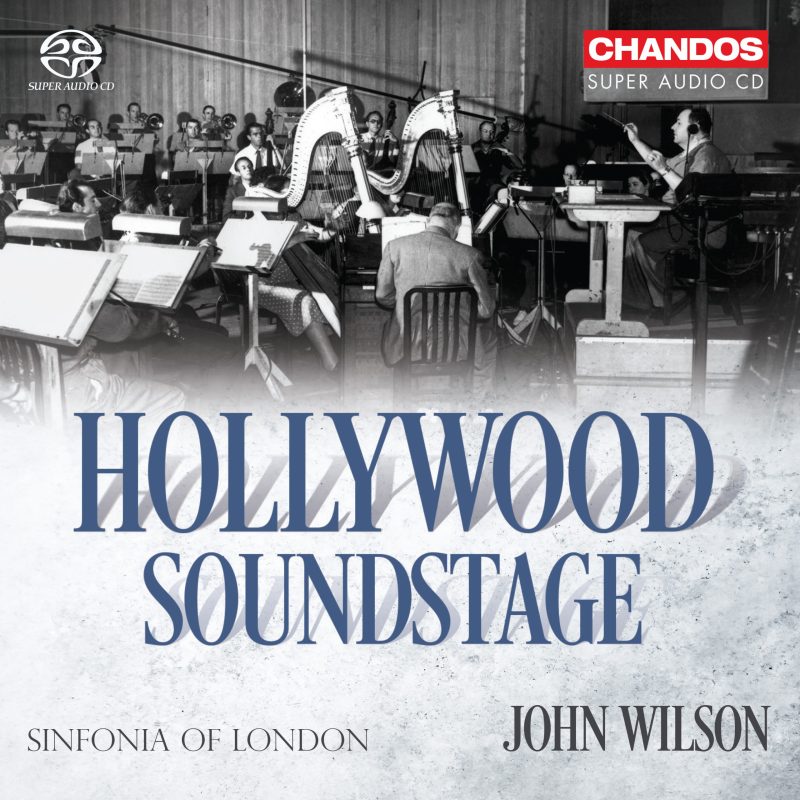 Hollywood Soundstage
Sinfonia of London and John Wilson present their latest album, celebrating the golden age of Hollywood.
An orchestra that originally rose to fame for its recording work in the 1950s, Sinfonia of London appeared in the credits of more than 300 films. The award-winning recording of Korngold's Symphony in F sharp – which marked the orchestra's relaunch under John Wilson in 2018 – is echoed here in the opening track, Korngold's Overture from The Private Lives of Elizabeth and Essex, illustrating the composer's rich, chromatic soundworld that set the blueprint for the countless Hollywood composers who followed.
Among other joys on this album are Herbert Stothart's suite from his Oscar-winning score for The Wizard of Oz, Max Steiner's Now, Voyager and Franz Waxman's Rebecca, here receiving its premier recording in the original orchestration. Much-loved pieces by David Raskin (Laura), Frederick Loewe (My Fair Lady), Johnny Mandel (The Sandpiper) and Alfred Newman (How to Marry a Millionaire) complete this rewarding programme.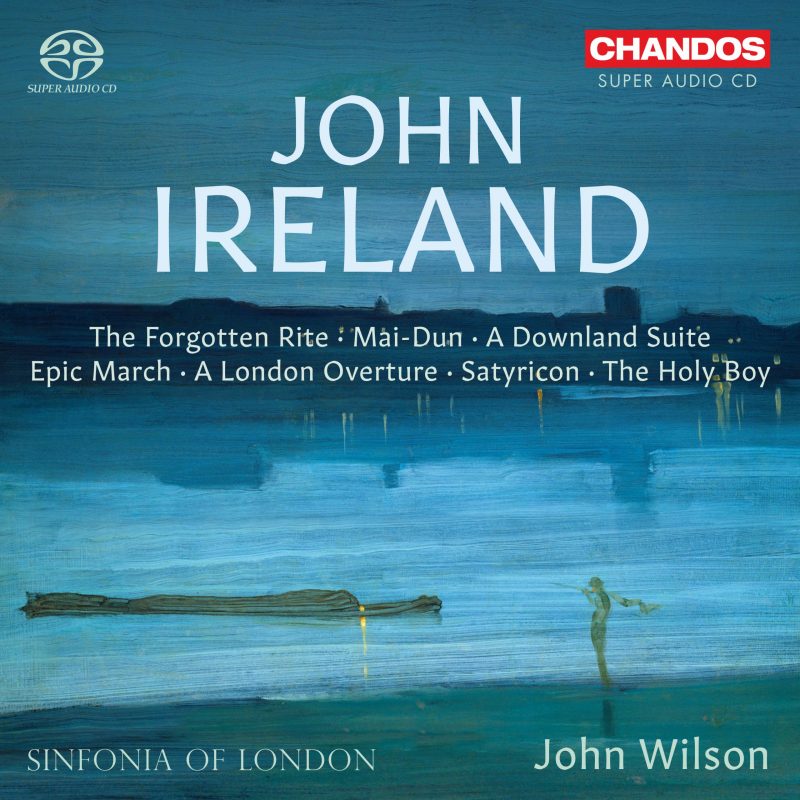 John Ireland
John Ireland was something of a child prodigy, entering the Royal College of Music at the age of fourteen. There he studied piano, organ and composition (under Charles Villiers Stanford). He quickly progressed to significant positions as an organist, whilst continuing to pursue his interests as a composer. The Forgotten Rite, from 1913, is one of his earliest orchestral compositions, and was premièred by Sir Henry Wood at the Queen's Hall. The symphonic rhapsody Mai-Dun was inspired by the Dorset countryside – Thomas Hardy country – a landscape that exerted a lifelong influence on Ireland. While it was commissioned for the national Brass Band Championships in 1932, Ireland later arranged the central two movements of A Downland Suite for strings. The first and last movements were later arranged by his pupil Geoffrey Bush. The overture Satyricon was one of Ireland's final large-scale works, and is based upon texts by the Roman writer Gaius (or, in some sources, Titus) Petronius Arbiter, a courtier of Nero. A London Overture and the Epic March were both commissioned by the BBC – the latter as a moralebooster during World War II. It was during this period that Ireland orchestrated The Holy Boy – a piano piece composed on Christmas Day in 1913. John Wilson and Sinfonia of London present these works with care and conviction, revealing the great quality of this unjustly neglected composer.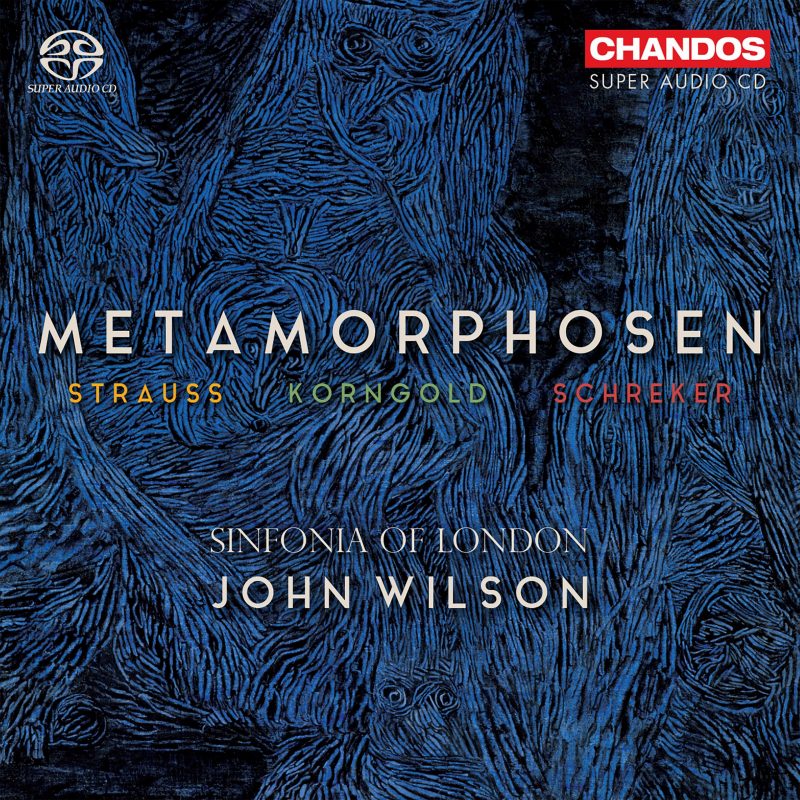 Metamorphosen
*GRAMOPHONE CLASSICAL MUSIC AWARD NOMINEE 2022 | ORCHESTRAL*
Sinfonia of London and John Wilson turn to Germany and three outstanding works for string orchestra.
Franz Schreker's Intermezzo, the oldest piece here, was composed in 1900, before Schreker's rise to fame in the opera houses of Germany and Austria, but shows strong indications of what was to follow. Korngold composed the Symphonische Serenade following his return to Vienna from Hollywood after the Second World War. It was composed shortly before he wrote his Symphony in F sharp, the piece which marked Sinfonia of London's relaunch under John Wilson, and won a BBC Music Magazine Award 2020. Korngold effortlessly conjures a vivid range of colours and textures from his large forces (32 violins, 12 violas, 12 cellos, and 8 basses) in a work that explores the virtuosity of the players to the full.
Composed in 1945, as a reaction to the horrors of the war, and the desecration of German culture, Richard Strauss's Metamorphosen for 23 solo strings seems to look backwards to the German romantic tradition – a trait even more evident in his Four Last Songs, of 1948. The moving final passage, marked 'In Memoriam', leaves the listener to contemplate in silence.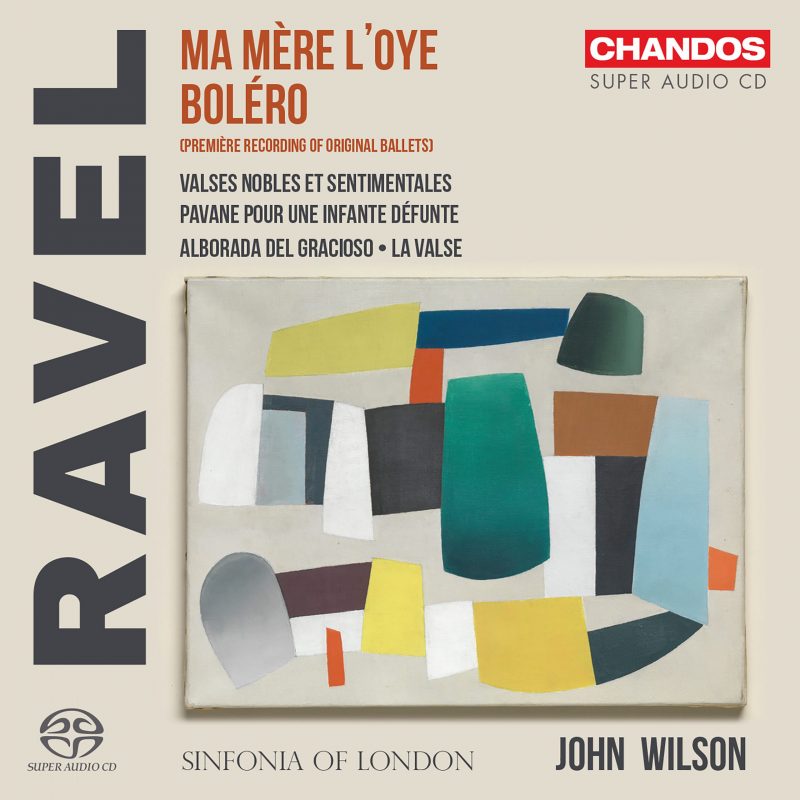 Ravel – Orchestral works
*WINNER OF GRAMOPHONE CLASSICAL MUSIC AWARD 2022 | SPATIAL AUDIO*
Following the orchestra's acclaimed live debut at the BBC Proms 2021, John Wilson and Sinfonia of London release a studio album featuring the music of French composer and master orchestrator Maurice Ravel.
This album is notable for being the premiere recording of the complete original ballets of both Boléro and Ma Mère l'Oye (Mother Goose), in a new edition by François Dru, general editor of the Ravel Edition. Ravel's dark and compelling La Valse, which featured in the orchestra's televised 2021 BBC Prom performance, opens the disc. Ravel's orchestrations of his own piano works complete the programme: Valse nobles et sentimentales, Pavane pour une infante défunte, and Alborada del gracioso, with its colourful illustration of Spanish sounds and culture.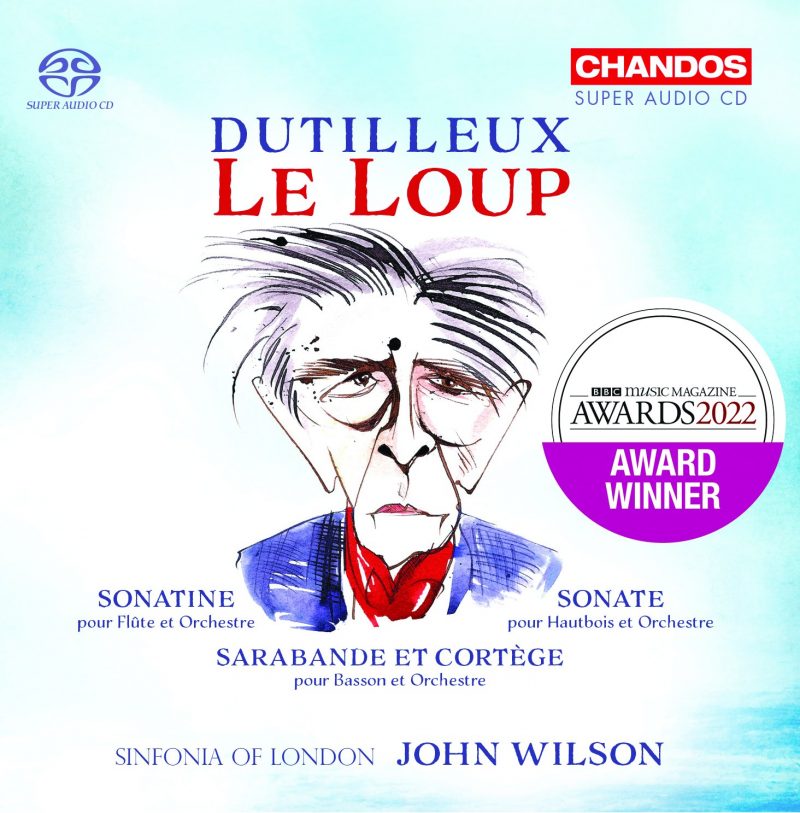 Dutilleux – Le Loup
*WINNER OF BBC MUSIC MAGAZINE ORCHESTRAL AWARD 2022*
Following the success of English Music for Strings, Sinfonia of London turns its attention to the music of Henri Dutilleux. His ballet Le Loup was composed as a commission for Roland Petit's dance company and premiered in Paris in March 1953. Rarely recorded – this is the first recording by a non-French orchestra – the work unfolds in three tableaux and tells a convoluted tale of a bridegroom who jilts his bride (to run away with a gypsy) by persuading her that he has been changed into a wolf. Over time she discovers that the wolf is real, but her feelings turn from terror to love and when the alarmed villagers hunt the wolf, she defends him and dies at his side.
The album is completed by three world premier recordings of new orchestrations (by Kenneth Hesketh) of wind solos written for the Paris Conservatoire in the 1940s. Both the Sarabande et Cortege and Sonate pour hautbois are virtuosic tours de force for their soloists, as is the Sonatine pour flute, which displays the lyricism, agility, and sparkling incisive qualities of the flue in what became Dutilleux's most-performed work.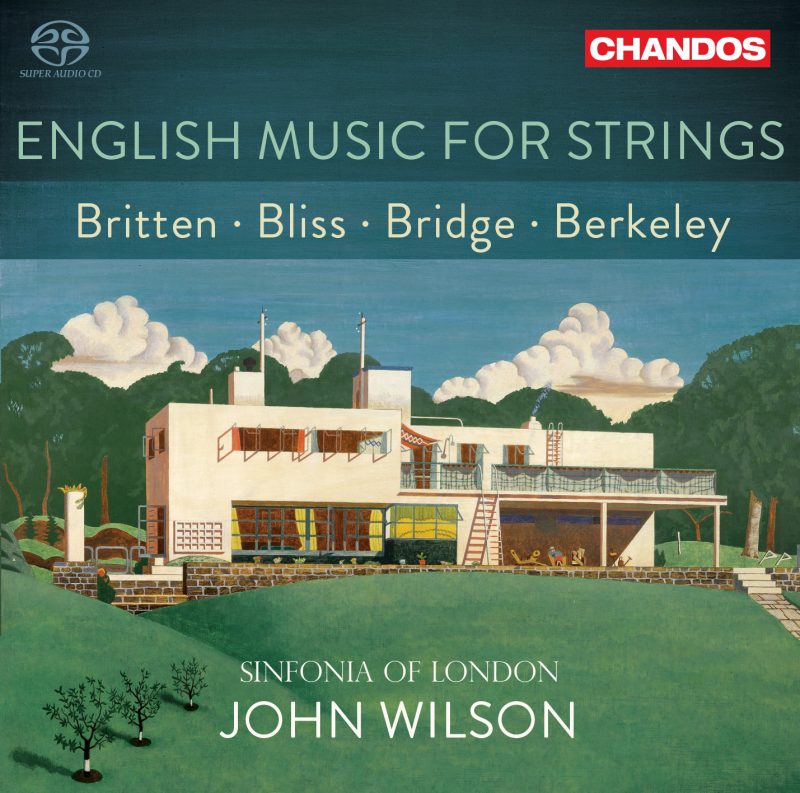 English Music for Strings
*GRAMOPHONE CLASSICAL MUSIC AWARD NOMINEE 2021 | ORCHESTRAL*
English Music for Strings, featuring music by Benjamin Britten, Frank Bridge, Sir Lennox Berkeley and Sir Arthur Bliss, is the fourth recording from Sinfonia of London with John Wilson. The release pays homage to Sir John Barbirolli's revered 1963 disc, English String Music.
During the 1930s, Bliss, Britten, and Berkeley all contributed major works to the repertoire for string orchestra, following in the footsteps of Elgar and Vaughan Williams. They are joined on this album by Frank Bridge, whose Lament was composed during the First World War.
Bliss composed Music for Strings after he had completed the film score for Korda's Things to Come, driven by his desire to compose a piece of 'pure music', expressing his own ideas rather than those of others. Commissioned in May 1937 by Boyd Neel for the Salzburg Festival that summer, Britten's Variations on a Theme of Frank Bridge was composed at great speed, and helped to establish the young composer's international reputation. Dedicated to his teacher, Frank Bridge, the theme is taken from the second of Bridge's Three Idylls for string quartet.
Lennox Berkeley composed his Serenade for Strings while at Snape Maltings in Suffolk, where he was living with Britten in 1938/39. By the time of its completion, the nation was at war and the music seems to reflect the composer's anxious mood as the world faced an uncertain future.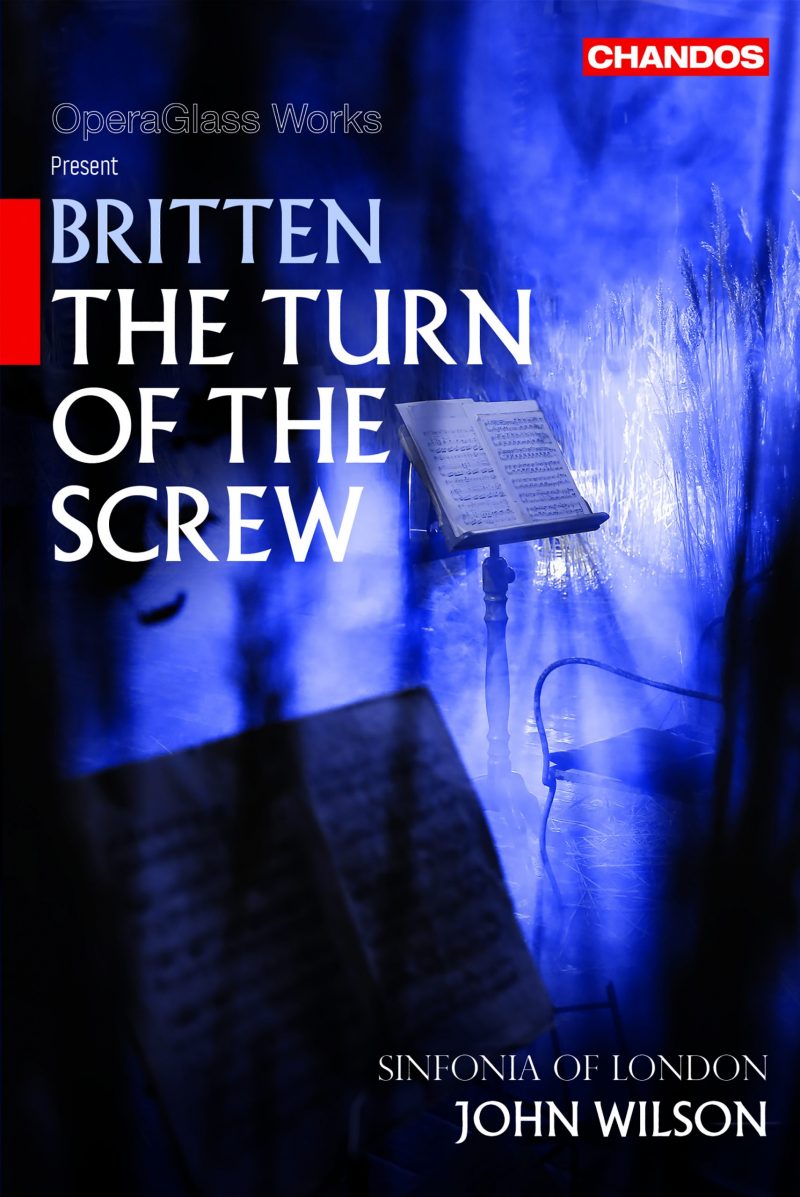 Britten – The Turn of the Screw
*WINNER OF THE CRITICS CIRCLE AWARD FOR OUTSTANDING ACHIEVEMENT*
Henry James's novella The Turn of the Screw has become notorious as at once the most stylish and elusively ambiguous of all nineteenth-century ghost stories. In June 1932, the eighteen-year-old Benjamin Britten heard a radio adaptation of James's story and noted in his diary that it was 'wonderful, impressive but terribly eerie & scary'. He read the novella for himself in January the following year, telling his diary that he still found it 'glorious & eerie' and judging it to be an 'incredible masterpiece'.
His subsequent operatic setting is unequivocally a masterpiece, and is here seen in a first-class production made for television with an outstanding cast led by Robert Murray and Rhian Lois, accompanied by Sinfonia of London, and conducted by John Wilson. Opera production is by Dominic Best, Selina Cadell and Eliza Thompson. Originally planned as a run of live performances, subsequently cancelled because of the Covid-19 pandemic, the production was quickly transformed into a film for television with spectacular results.
'Filmed at Wilton's Music Hall and available online, a staging of Britten's opera has been reimagined as a very effective film, with superb performances, and John Wilson alert to the score's beauty and terror.' **** Tim Ashley, The Guardian.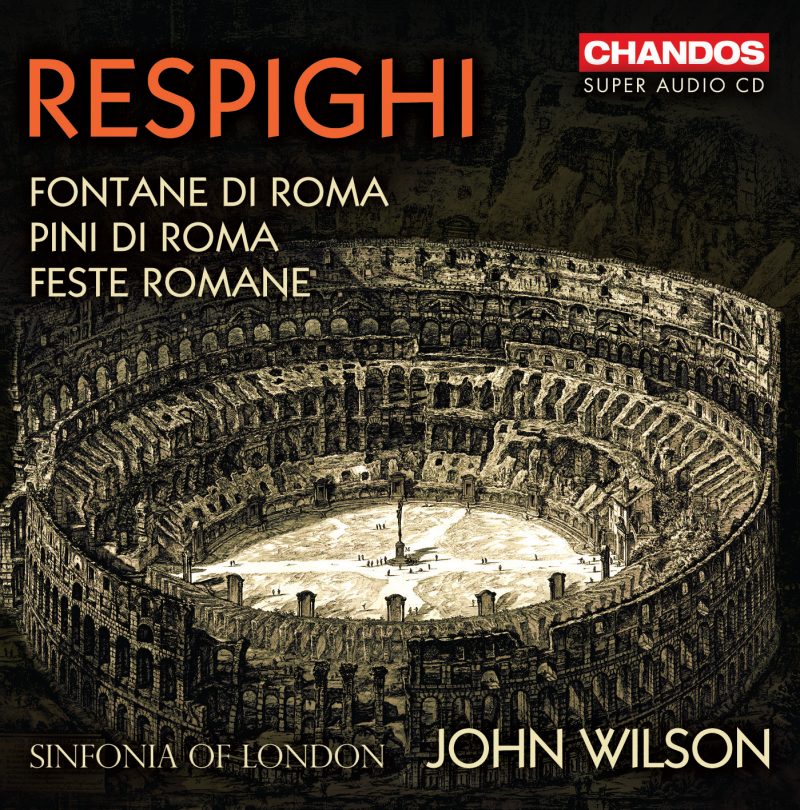 Respighi – Roman Trilogy
*WINNER OF BBC MUSIC MAGAZINE AWARD 2021*
Following widespread critical acclaim for their first two recordings, including a BBC Music Magazine Award 2020, John Wilson and Sinfonia of London turn their artistry to Respighi's Roman Trilogy for their third release.
With its dynamic score calling for a vast array of instruments, including every imaginable piece of percussion plus four-handed piano, organ, mandolin and even a recorded nightingale, Respighi's outstandingly evocative Roman Trilogy – Fountains of Rome, Pines of Rome and Roman Festivals – is one of the most lavish and exuberant works in the repertoire, all captured on this disc in gleaming Chandos sound.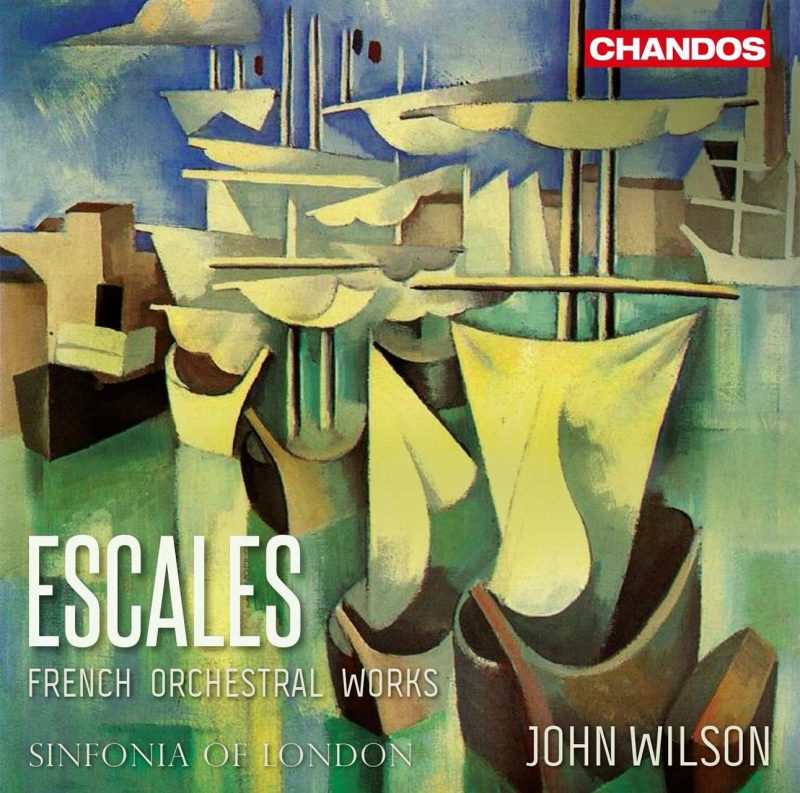 Escales – French Orchestral Works
The second recording from Sinfonia of London explores the unique sound world of French orchestral music of the late nineteenth and early twentieth centuries.
The programme juxtaposes well-known favourites, such as Debussy's Prélude à l'après-midi d'un faune and Massenet's Méditation from Thaïs with pieces far more rarely heard, for example Duruflé's Trois Danses and Saint-Saëns' Le Rouet d'Omphale.
Evoking the 'exoticism' of Spain or North Africa, as was the fashion in French music of this era, all these works share the intricate, detailed orchestration that defines the Impressionist style.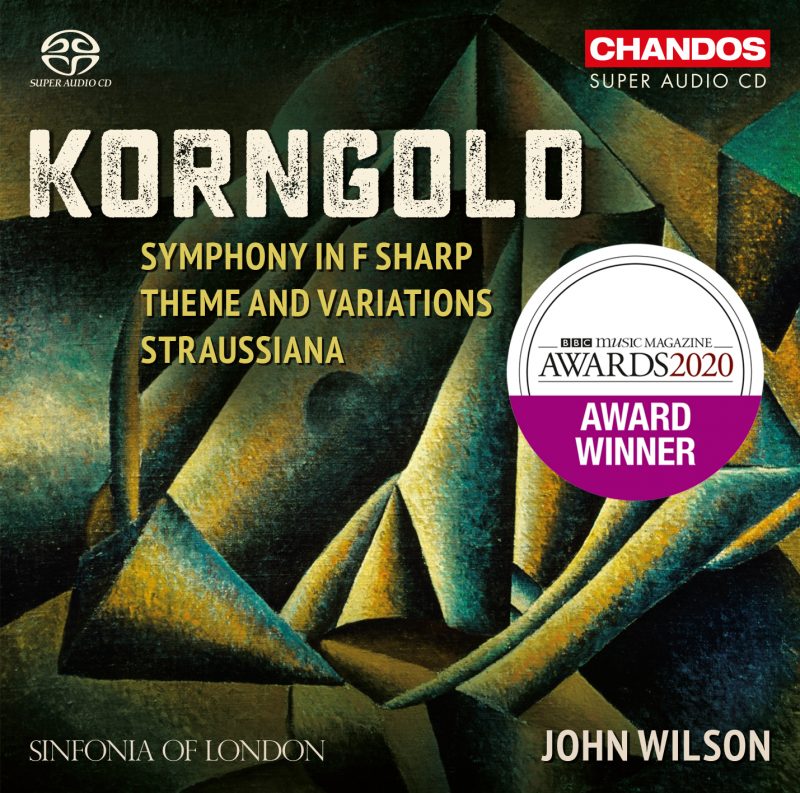 Korngold – Symphony in F sharp
*WINNER OF BBC MUSIC MAGAZINE AWARD 2020*
The disc which marked the relaunch of Sinfonia of London in 2018 features three works by Korngold. Born in Brünn, Austria-Hungary, and as a pianist and composer Korngold was a child prodigy. Both Mahler and Strauss were impressed by the young musician, and recommended he study with Zemlinsky rather than attending music conservatory. In 1934 Korngold emigrated with his family to the USA, where he went on to revolutionise the sound of Hollywood, composing scores for films such as The Sea Hawk, Captain Blood, and The Adventures of Robin Hood.
While he is still most famous as a film composer, over the last twenty years his reputation as a concert composer has been completely re-evaluated. His only Symphony, composed between 1947 and 1952, was dedicated to the memory of Franklin Delano Roosevelt. But the premiere in Vienna 1954 was under-rehearsed and not a success, and the work remained neglected until Rudolph Kempe came across a set of score and parts in Munich and resurrected it.
Theme and Variations and Straussiana were both commissioned by the Association of American School Orchestras, but Korngold makes no concessions to youth in his writing. Straussiana also reflects his lifelong love of the music of Johan Strauss II.