Recordings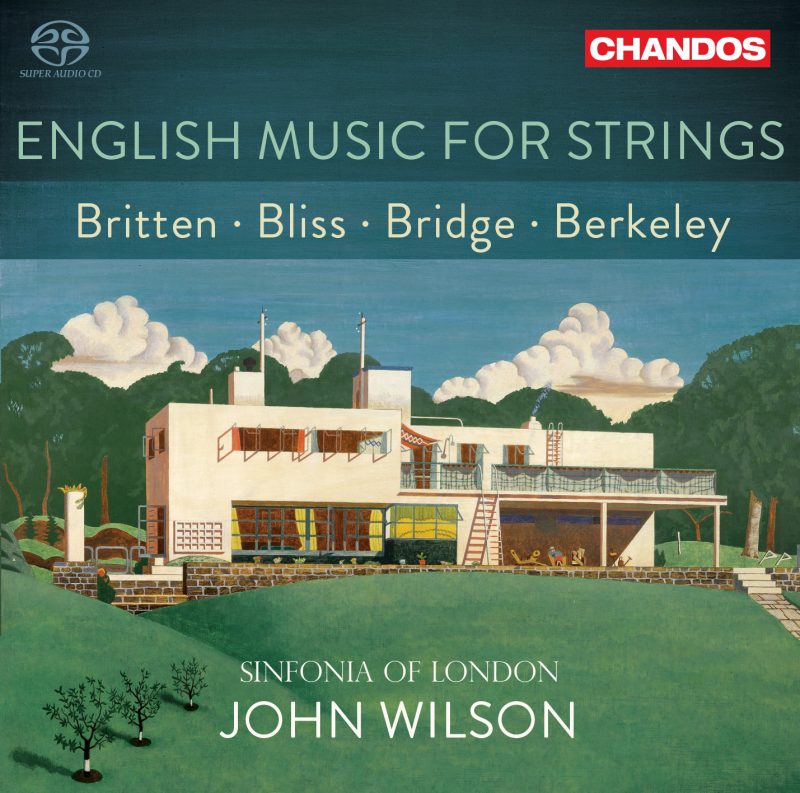 English Music for Strings
Following three celebrated releases, the fourth recording by Sinfonia of London and John Wilson is English Music for Strings. Featuring music by Benjamin Britten, Frank Bridge, Sir Lennox Berkeley and Sir Arthur Bliss, the recording is released on 29 January 2021.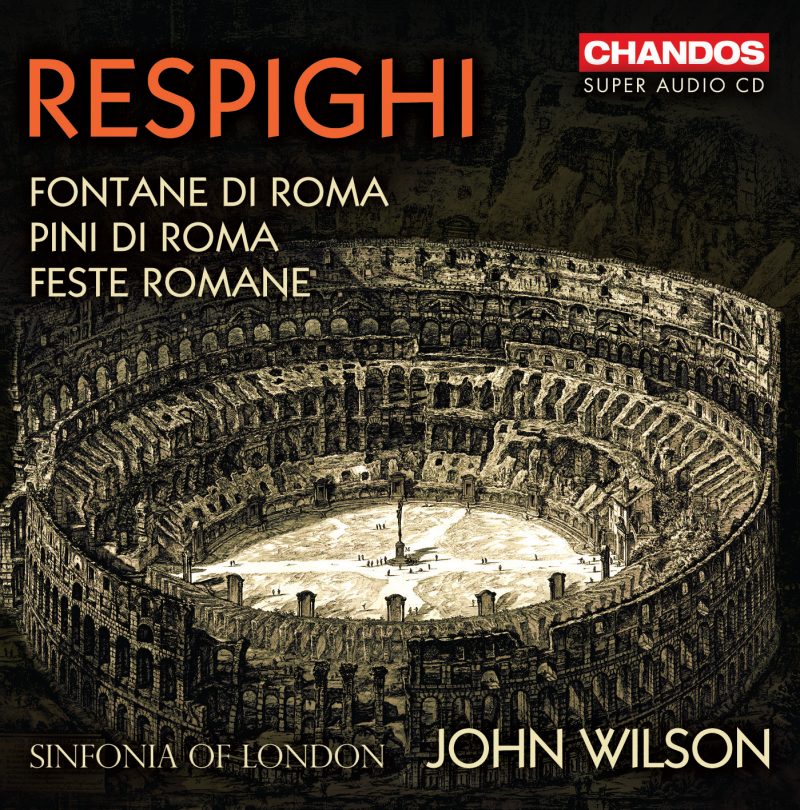 Respighi – Roman Trilogy
*NUMBER 1 ALBUM: UK Specialist Classical charts*
Following widespread critical acclaim for their first two recordings, including a BBC Music Magazine Award 2020, John Wilson and Sinfonia of London turn their artistry to Respighi's Roman Trilogy for their third release.
With its dynamic score calling for a vast array of instruments, including every imaginable piece of percussion plus four-handed piano, organ, mandolin and even a recorded nightingale, Respighi's outstandingly evocative Roman Trilogy – Fountains of Rome, Pines of Rome and Roman Festivals – is one of the most lavish and exuberant works in the repertoire, all captured on this disc in gleaming Chandos sound.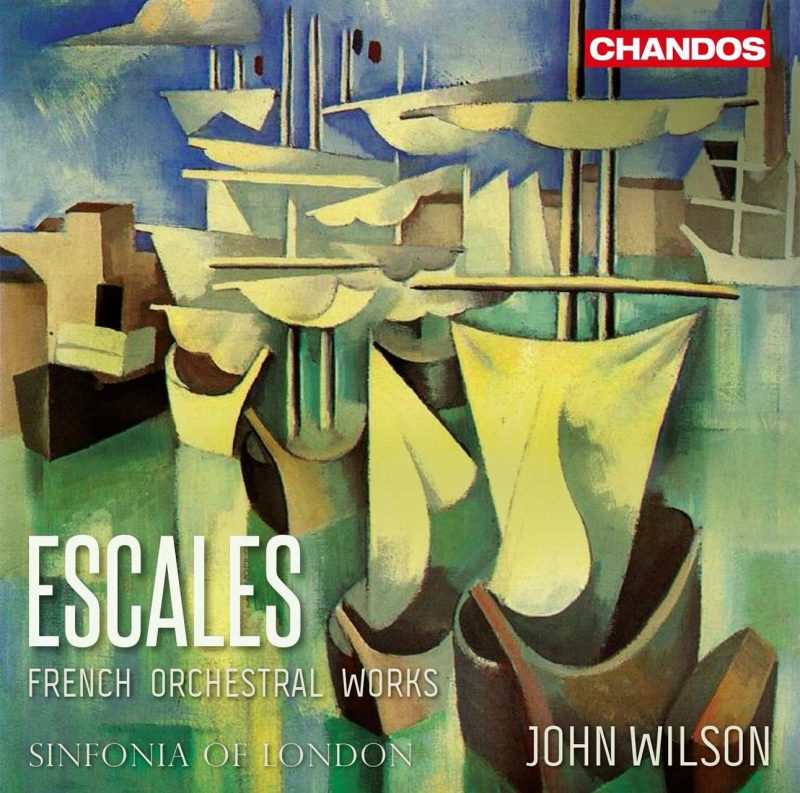 Escales – French Orchestral Works
The latest recording from Sinfonia of London explores the unique sound world of French orchestral music of the late nineteenth and early twentieth centuries.
The programme juxtaposes well-known favourites, such as Debussy's Prélude à l'après-midi d'un faune and Massenet's Méditation from Thaïs with pieces far more rarely heard, for example Duruflé's Trois Danses and Saint-Saëns' Le Rouet d'Omphale.
Evoking the 'exoticism' of Spain or North Africa, as was the fashion in French music of this era, all these works share the intricate, detailed orchestration that defines the Impressionist style.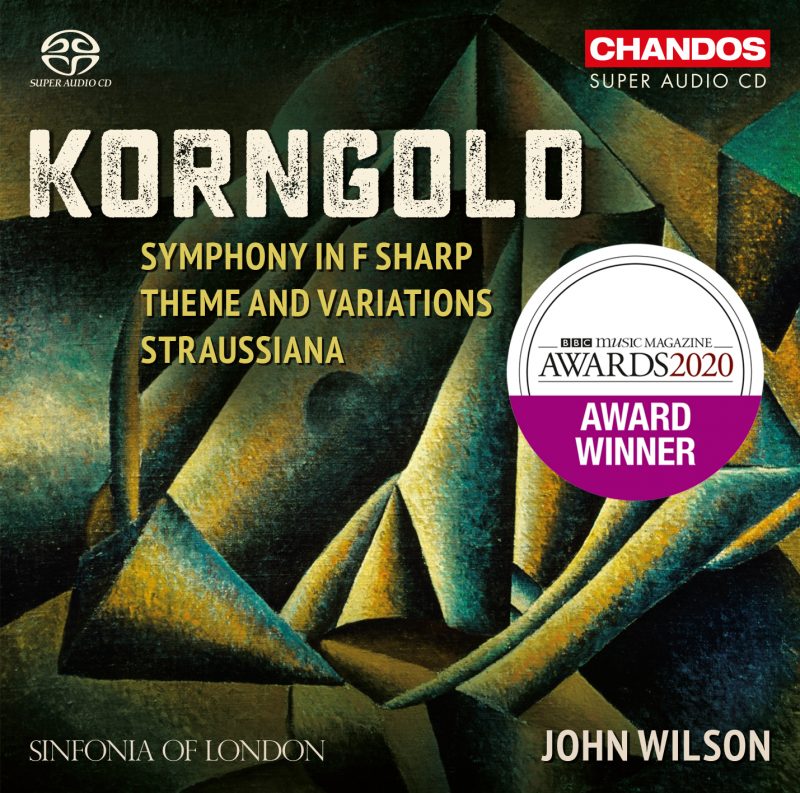 Korngold – Symphony in F sharp
The disc which marked the relaunch of Sinfonia of London in 2018 features three works by Korngold. Born in Brünn, Austria-Hungary, and as a pianist and composer Korngold was a child prodigy. Both Mahler and Strauss were impressed by the young musician, and recommended he study with Zemlinsky rather than attending music conservatory. In 1934 Korngold emigrated with his family to the USA, where he went on to revolutionise the sound of Hollywood, composing scores for films such as The Sea Hawk, Captain Blood, and The Adventures of Robin Hood.
While he is still most famous as a film composer, over the last twenty years his reputation as a concert composer has been completely re-evaluated. His only Symphony, composed between 1947 and 1952, was dedicated to the memory of Franklin Delano Roosevelt. But the premiere in Vienna 1954 was under-rehearsed and not a success, and the work remained neglected until Rudolph Kempe came across a set of score and parts in Munich and resurrected it.
Theme and Variations and Straussiana were both commissioned by the Association of American School Orchestras, but Korngold makes no concessions to youth in his writing. Straussiana also reflects his lifelong love of the music of Johan Strauss II.