News
A triumphant return to the Proms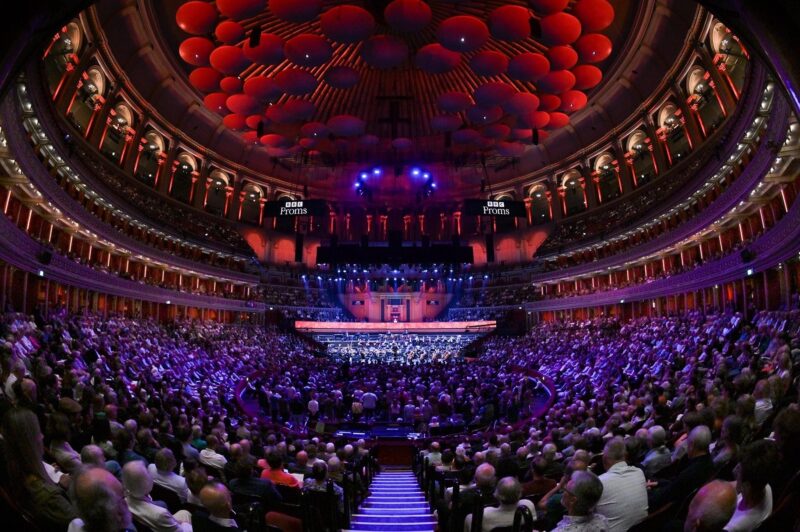 'John Wilson and the Sinfonia of London can sell out the Royal Albert Hall, hold a capacity crowd so rapt that nobody claps between movements, and leave music critics ready to die of joy. Last night, they did it again.'
So wrote Jessica Duchen reviewing Sinfonia of London for iNews at the BBC Proms on August 6th 2023, stating that 'this Prom had at its heart a performance of the Rachmaninov Piano Concerto No 2 of the kind I thought we could hear only in our dreams.' The concerto was performed by Leeds International Piano Competition winner Alim Beisembayev, as a late replacement for advertised soloist Benjamin Grosvenor. Beisembayev this summer becomes a BBC New Generation Young Artist.
'It's not just individual technique that makes the difference; it's Wilson's driven energy, his pinpoint precision and clarity, the unerring balancing of orchestral layers of sound and the ability to make the orchestral strings play as if all of them had studied with the golden-age violin god David Oistrakh,' continued Duchen.
Of Walton's Symphony No.1, a much less frequently heard work, Duchen described how 'Wilson's orchestra delivered a relentlessly intense account that charted its laments and triumphs in playing where 90-odd musicians moved as one organism.'
In The Telegraph, Simon Heffer described John Wilson as 'possibly the most exciting and gifted conductor working in Britain today', going on to say that 'Wilson's genius as a conductor consists in the utter confidence he inspires in his players, but also in his intense attention to detail.'
For The Guardian, Martin Kettle wrote that 'On the radio, what you notice first about John Wilson's Sinfonia of London concerts is the pinpoint quality of the orchestra's sound. But that is nothing compared to the experience of listening to it live in the Royal Albert Hall, where the vivid immediacy of the playing that he conjures from his musicians is the hallmark attraction of any Wilson Prom.'
Of the Walton, Kettle said 'Every twitching nerve in the first movement was pumped with drama. The angry second movement and the flute's song of loss in the third were soaked in passion. Wilson's fierce attention to dynamic contrasts made other performances seem lazy by comparison.'
'The Sinfonia of London has become one of the hottest tickets in town' said Rebecca Franks in The Times. 'Wilson has a thorough understanding of how to make this [Walton] symphony thrill, and his musicians were right there with him, every note of the way, in a high-stakes, electrifying performance.'
The 'barnstorming performance' (MusicOMH) at the Proms is available to hear again now on BBC Sounds, and will be broadcast on BBC Four TV on Friday 25th August.
Photo Chris Christodoulou