News
Cloud Slant considered for Grammy Awards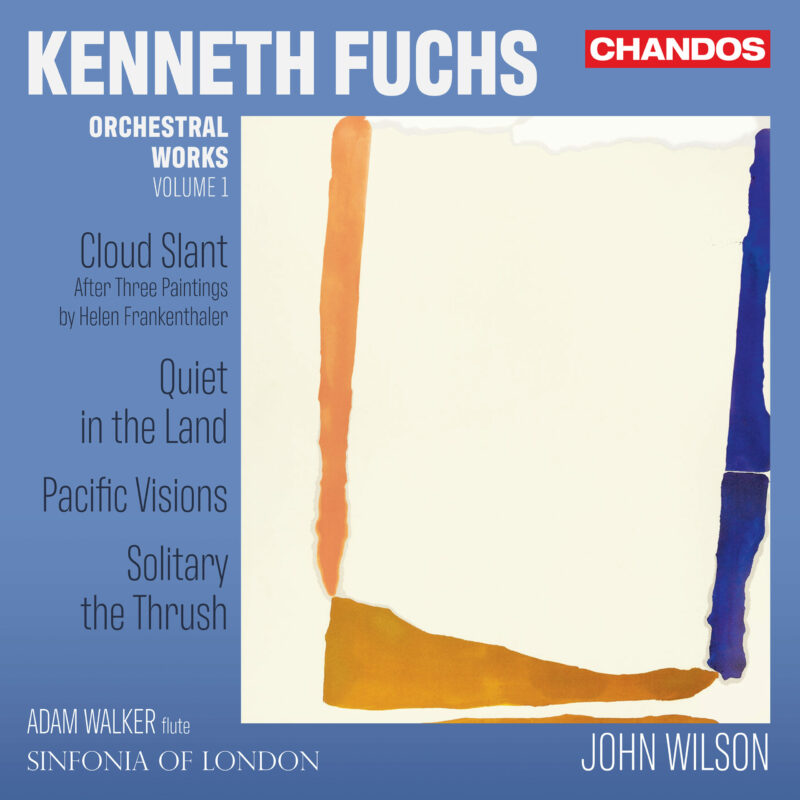 Sinfonia of London and Chandos Records are candidates in no fewer than seven categories of the Grammy Awards 2024, with their album of music by Kenneth Fuchs, Cloud Slant.
Chosen for Gramophone Magazine's Editor's Choice this month, 'Cloud Slant is dedicated to Wilson and his orchestra… Fuchs writes with total command of the medium. The palette dazzles and each tableau is both inventive and tuneful, with a strong sense of time and place.'

'Solitary the Thrush… is an extraordinary, visionary piece… [Sinfonia of London] Flautist Adam Walker captures the poetic spirit of the piece beautifully.

Sinfonia of London and their conductor were born for this music and they execute it with aplomb. The recording, like the playing is immaculate… Highly recommended." (Gramophone Magazine 5*****)

Watch a short video about the making of Pacific Visions here.

Find out more about Cloud Slant and Kenneth Fuchs here.