News
Records of the year 2022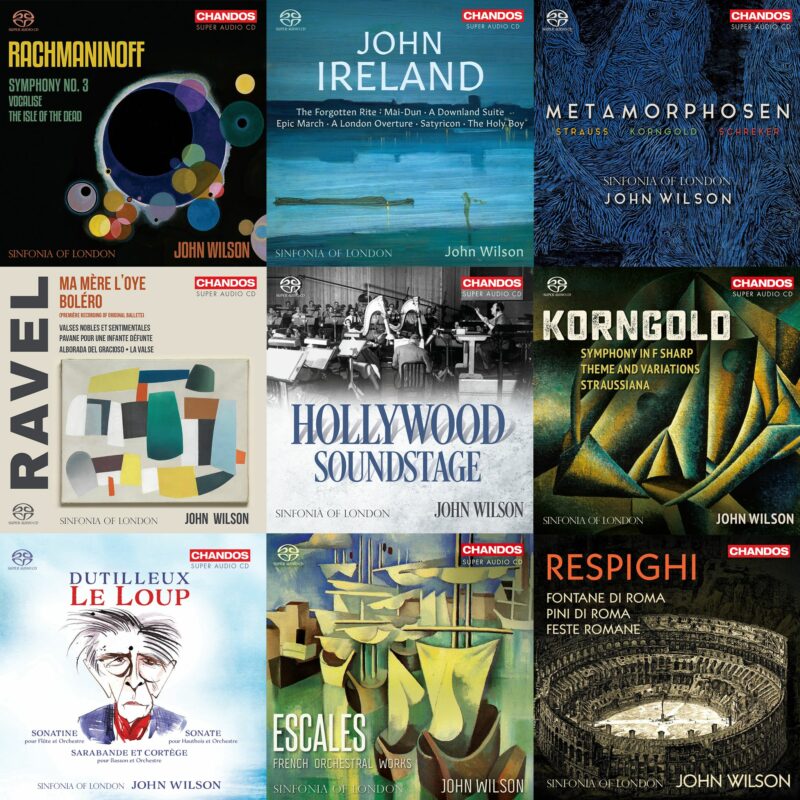 As 2022 came to a close, a clutch of Sinfonia of London recordings were featured in the annual round ups of best records released.
Presto Music named Hollywood Soundstage as Classical Recording of the Year in their Music Awards 2022. The Financial Times also chose Hollywood Soundstage as one of its Best Classical Albums of 2022
The Times featured Ravel Orchestral Works as one of their 10 best classical records of 2022.
In Apple Music's round up of the 'Classical Music's best of 2022' Sinfonia of London was the most frequently featured orchestra, with no fewer than 4 albums chosen including Rachmaninoff Symphony No.3, John Ireland, Metamorphosen and Ravel Orchestral Works.
The New York Times featured Sinfonia of London's recording of Korngold's Overture to The Private Lives of Elizabeth and Essex as one of it's Best Classical Music Tracks of 2022, saying 'It would be easy to argue that a track from any of the five sensational recordings John Wilson and his elite Sinfonia of London have released this year should be on this list, but every time I play this Korngold, I find it hard to move on to anything else. The virtuosity Wilson lavishes on a composer he is determined to restore to stature is stunning, no matter how many times you hear it.'
Focussing on live performances, the Arts Desk chose Sinfonia of London's Barbican concert in December as one of their best concerts of the year. 'It's been an exceptionally good year for John Wilson, ready to unleash ever more lustrous playing from his Sinfonia of London. Their Elgar Enigma Variations at the Proms was the most nuanced I've ever heard.' Of the Barbican concert they wrote, 'Seeing some of their top pros playing like a youth orchestra, with that focus and abandon and commitment and joy, was just electrifying. And Wilson's re-edited original versions of Gershwin's An American in Paris and Ravel's Bolero were a revelation.'