News
Set fair to become Britain's favourite orchestra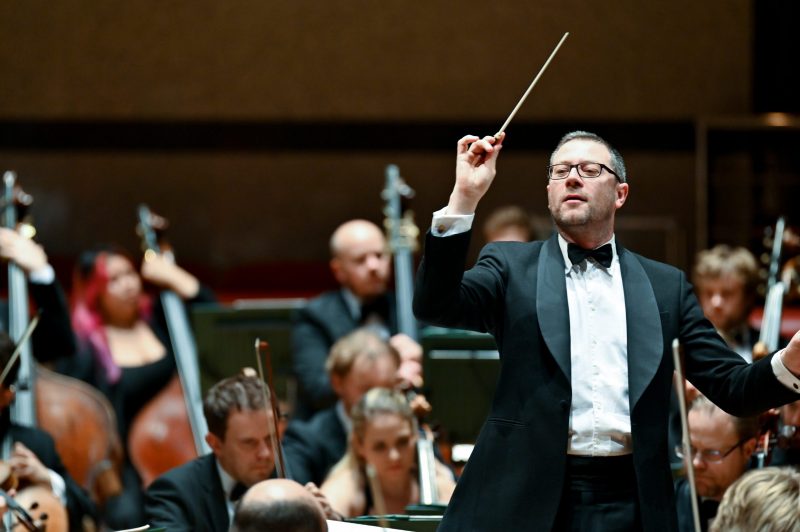 Sinfonia of London's first UK tour has been met with unanimous critical acclaim and five star reviews.
'Some orchestras want to edify us, or challenge us, or give us a political lesson. The Sinfonia of London only wants to give us a roaring good time, and if we're edified along the way, well so much the better. That's why this one-time humble studio orchestra, which numbers the score to Alfred Hitchcock's Vertigo among its recording credits, is set fair to become Britain's favourite orchestra,' said The Telegraph (***** 5 stars)
'At the end of this terrific concert the conductor, John Wilson, bowed deeply to his orchestra before acknowledging the cheers from the audience. So he should have done….he has recruited a phenomenal line-up of musicians for its concerts. You can hear the virtuosity in just about every note the Sinfonia plays' said The Times (*****5 stars)
'As his CDs began to wow everyone who listened to them, he must have realised that he couldn't keep the Sinfonia hidden away in the studio for long, and this hand-picked ensemble comprising many of the best musicians in the country made its public debut at last year's Proms. This Barbican date formed part of its first national tour and was simply one of the most riveting orchestral concerts experienced in a very long time' said Bachtrack. (*****5 stars)
John Wilson and Sinfonia of London were joined in concert in Birmingham, Cardiff, Basingstoke and Nottingham by pianist Martin James Bartlett, and at London's Barbican by mezzo-soprano Alice Coote.
'Not only did their typically eclectic program of Walton, Ravel, Gershwin and Dutilleux cohere remarkably well, their luminescent playing and electrifying performance laid claim to being the UK's 2022 concert of the year' said Musical America. 'The relatively fresh-faced players of the Sinfonia exude commitment, camaraderie, and the sheer pleasure of making music. The sound, meanwhile, is fabulous.'
'You can hear the zing, finesse and gleam of their sound on their award-winning recordings. Seeing them live lets you bask in the immensity and intensity of their sound but also adds a whole other dimension' said The Stage.
'They sure know how to party at Nottingham's Royal Concert Hall. Their 40th Anniversary Gala on Sunday was as thrilling as any concert staged there over the last four decades and it left the audience either gasping for breath or standing and cheering at the end. The reason: John Wilson and the Sinfonia of London, his handpicked super-orchestra.' Reviewsgate (*****5 stars)
The Cardiff concert 'was played for a large and enthusiastic crowd who greeted the visiting orchestra with not one but two standing ovations' said Seen and Heard International. 'The exuberant opening number made it immediately apparent that the enthusiasm of the orchestral playing was something quite exceptionally engaged….The sound he conjured from the orchestra was superlative throughout.'
'Over half a century I have never reviewed a concert as amazing as this…a packed audience rose at the end of a remarkable evening with a unanimous standing ovation. We had listened, silent and breathless. And then we erupted.' Midlands Classical Music Making (*****5 stars)