News
Sinfonia of London tour begins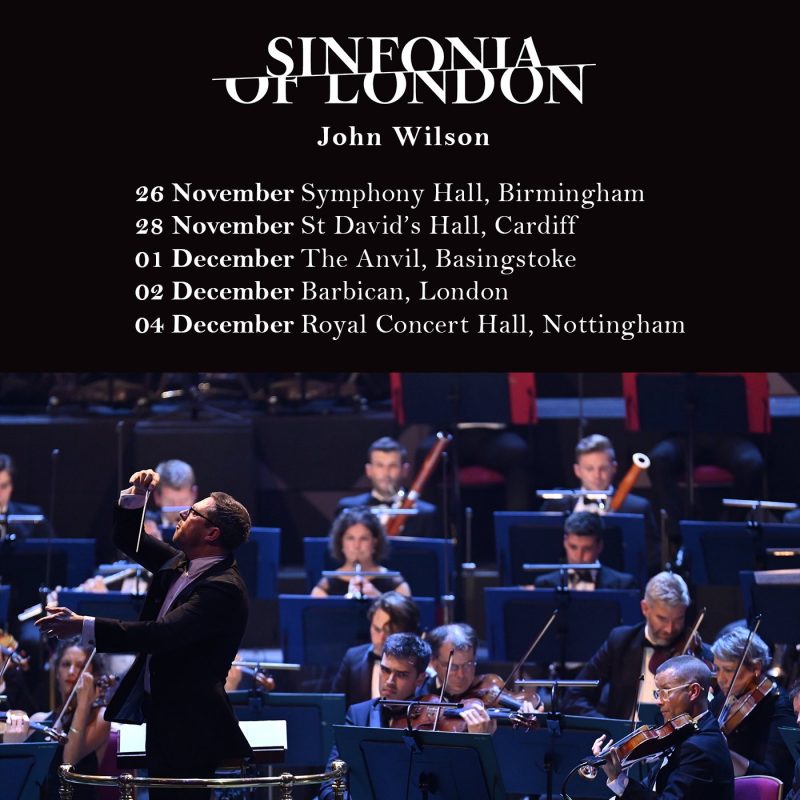 Following their remarkable success in winning three consecutive BBC Music Magazine Awards (2020, 2021, 2022), plus a recent Gramophone Award, Sinfonia of London and conductor John Wilson begin their first live tour around the UK.
Performing five concerts of large symphonic orchestral repertoire, the orchestra will visit Birmingham Symphony Hall (26 November), St David's Hall Cardiff (28 November), Basingstoke's Anvil (1 December), London Barbican (2 December) and Nottingham Royal Concert Hall (4 December).
Conductor John Wilson said: 'I am delighted beyond words to be taking Sinfonia of London on our first live tour, playing in some of the UK's most exciting venues. All ninety of us are looking forward to welcoming audiences who know the orchestra through our recordings, our televised appearances at the BBC Proms, as well as anyone coming to hear us for the first time. We hope our programme will thrill and inspire you!'
The programme for the concerts outside London will include Walton Scapino, Ravel Valse nobles et sentimentales, and Gershwin Rhapsody in Blue with British pianist Martin James Bartlett. Debussy La mer and Ravel Bolero, performed for the first time in the original ballet version, completes the programme.
In a unique programme for London's Barbican, the orchestra will perform Walton Scapino, Ravel Shéhérazade with mezzo-soprano Alice Coote, Gershwin An American in Paris, Dutilleux Le Loup and Ravel Bolero.
Tickets are now on sale at the concert venues via the links above.