News
Times review: 'revelatory music-making'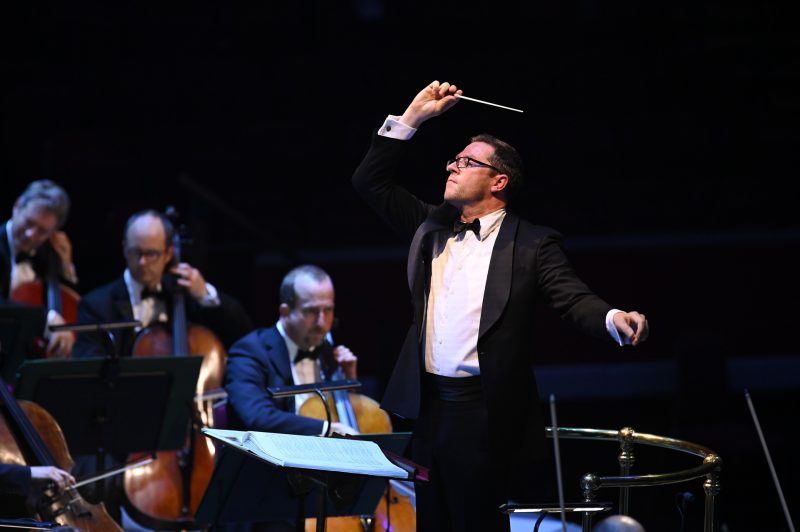 5 STARS ***** Extract from Rebecca Franks for The Times, 6 September 2021
As concert debuts go, the Sinfonia of London's Prom must be one of the most musically exciting lately: ingenious programming, astonishing playing, revelatory music-making.
…This was a superb sequence of works, tracing a story of lost worlds and cultural demise. We began at the birth of the Austro-Hungarian empire, with Johann Strauss II's overture to Die Fledermaus, Wilson and his musicians waltzing with robust energy, showing off gutsy, athletic strings. The band has a distinctive glossy, charismatic sound, honed before the pandemic in the studio and, with string players two to a desk, undiluted on stage.
Fin-de-siècle Vienna followed, with the crepuscular atmosphere of Nacht from Berg's Seven Early Songs replete with memory and portent. Francesca Chiejina was the soprano soloist, her voice glinting with beauty amid the miraculous orchestrations. And then the other end of the empire. I've never heard Ravel's La Valse played more thrillingly than it was here, its kaleidoscope of waltz fragments twisting over and over. The tempo's push and pull, the lurching rhythms and the contorted melodies were all dangerously exhilarating. This rollercoaster only had one possible end: cataclysm.
Finally, the aftermath: Korngold's Symphony in F sharp, written in the shadow of the Second World War by a composer better known, at least in the past, for his brilliant film scores. It emerged here as a staggering masterpiece: brooding, biting, anguished, mourning, soul-stirring. Played with the high-octane approach so familiar from the John Wilson Orchestra's Hollywood film and musicals Proms, the symphony seared itself in the mind. No surprise, perhaps, given that the Sinfonia of London made its recording debut with this work. Yet hearing it live, in all its emotional intensity and ferocity, was another experience entirely.
Photo: Chris Christodoulou for BBC Proms